Descent: Johnson x El Corona
Year of birth: 2008
Studbook: KWPN
Predicates: Elite Sport D-OC
Stick Size: 171 cm
Darona we purchased in March 2012. She is a daughter of the Preferent stallion Johnson. Her mother is Moez, who has been released in the Z2 and has the sport predicate. The full brother of Darona, C'est la Vie runs Grand Prix with Stefanie Weihermüller in Germany. In 2014, Darona got a foal. Jaguar SNW (v. Negro). It was sold in 2015. In 2015 we prepared Darona for the studbook inspection where she has 70 points for exterior and 75 points for motion star. In 2016, Darona got her second foal. Lamborghini SNW (v. Glamourdale). This is still in our possession. In 2017, she obtained her D-OC predicate and went to the central inspection in Dronten where she became an elite. In November 2017 she obtained her sport predicate. She is released in the Z2 class by Corienne Yspeerd. Darona gave birth on May 12, 2018 of a filly, Narona SNW (v. inclusive).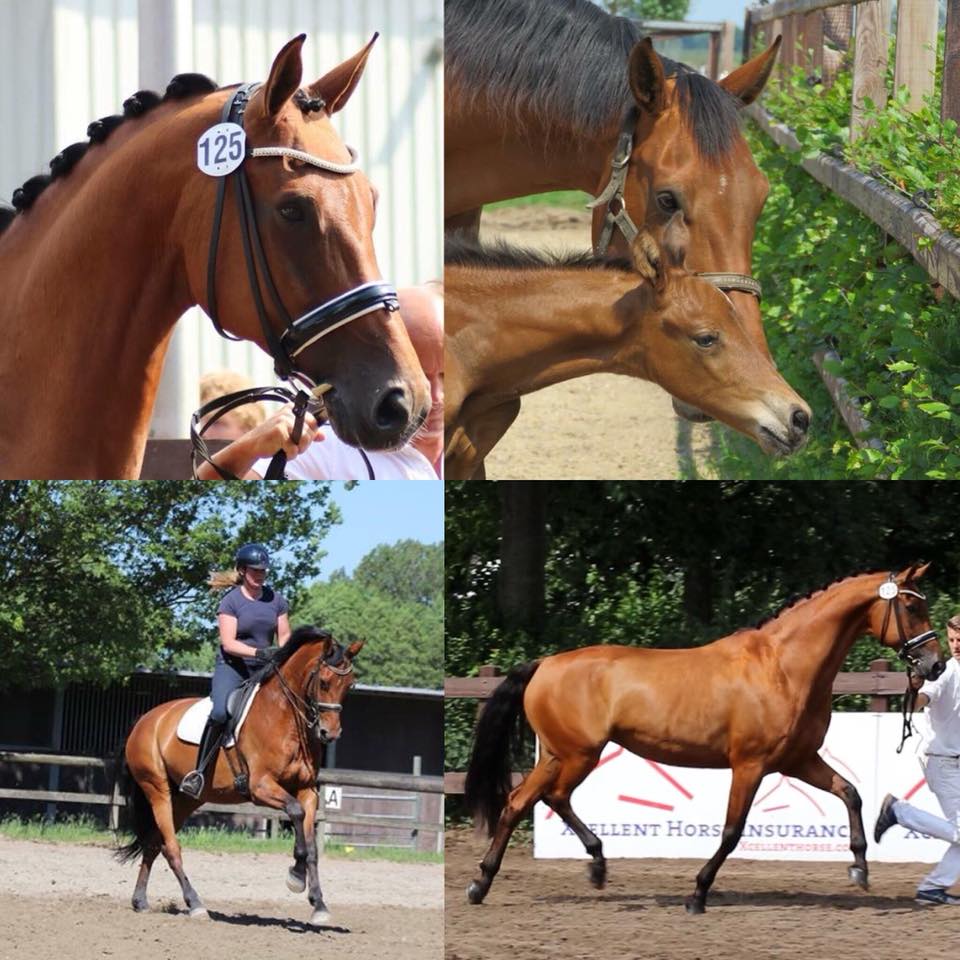 Video of Darona on Studbook inspection source Negro in 2015 Https://www.youtube.com/watch?v=hV8nOr4uGbI video of Darona on central inspection Dronten in 2017 https://www.youtube.com/watch?v=pWHAv5gGR0w