Descent: Jetset x Apollonios XX
Year of Birth: 1999
Color: Brown
Studbook: KWPN
Predicates: Elite PROK
Stick Size: 163 cm
Specialrose we purchased in March 2014. She is a daughter of the stallion Jetset-D. Her mother is Jenderose. Specialrose gave at the previous owner three descendants. Her first descendant, Zinniz (v. Cabochon), runs ZZ-light. The other two descendants flaming Flintey (v. Ampére) and Il Fuorey (v. Florencio) have not yet been released in the sport. Specialrose received a colt in 2016 with us, Liberté SNW (v. Dark pleasure). On 12 April 2018, Specialrose got a colt, Now or Never SNW (v. inclusive).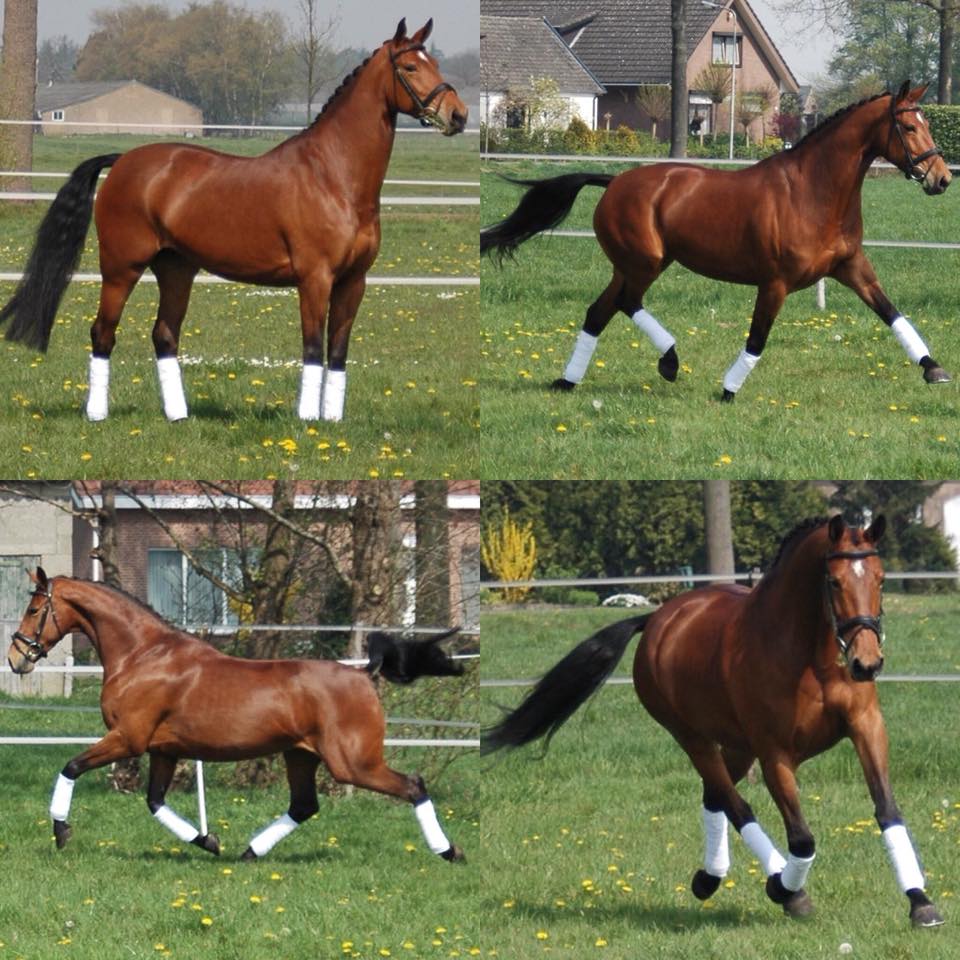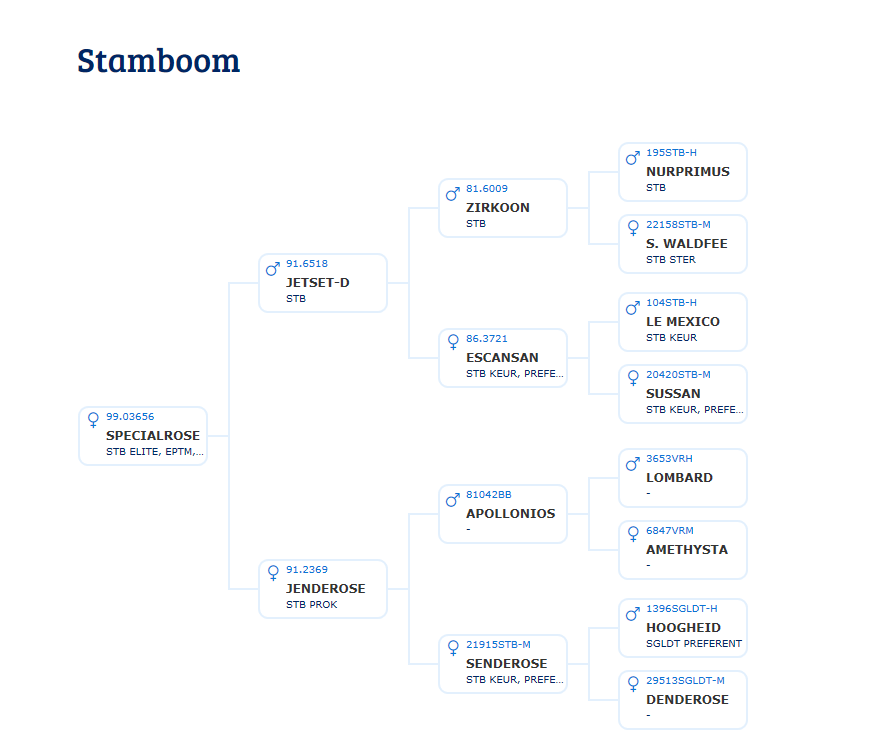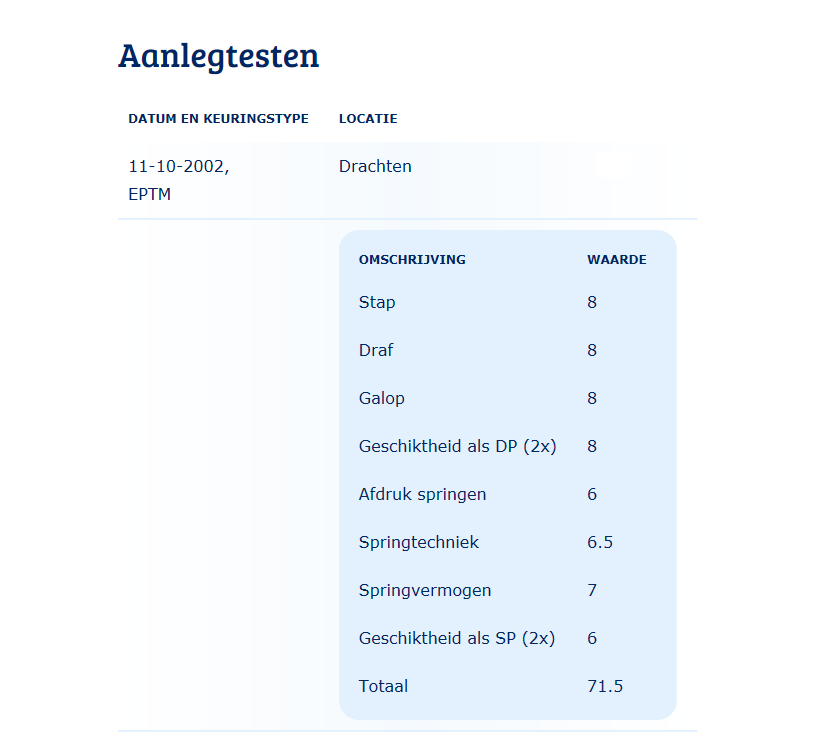 Video of Specialrose with Liberté SNW Https://www.youtube.com/watch?v=e6_VBZs5vLM Https://www.youtube.com/watch?v=HtupTr49sLA